LED MOVING HEAD-MAGIC 60 BEAM / LED MOVING HEAD-MAGIC 90 BEAM

POWER CONSUMPTION: 150/200 VA AT 230 V/50 HZ
PROTOCOL: USITT DMX-512, RDM SUPPORT
CONTROL CHANNELS: 13
DMX CHANNELS: 4 PROTOCOL MODES
DISPLAY: 4-DIGIT LED DISPLAY
PAN/TILT RESOLUTION: 16BIT
MOVEMENT CONTROL: TRACKING AND VECTOR
DATA IN/OUT: LOCKING 3-PIN XLR
COLOR WHEEL: 6 REPLACEABLE COLOR + WHITE + SPILT COLOR + RAINBOW
GOBO WHEEL: 12 REPLACEABLE STATIC GOBOS + WHITE + AUTOMATED
PRISM: 3 FACE PRISM ROTATING IN BOTH DIRECTIONS AT DIFFERENT SPEEDS
DIMMER/SHUTTER: FULL RANGE DIMMING AND VARIABLE STROBE EFFECT
ЦЕНА лв. без  ДДС : 1185.00
ЦЕНА лв. без  ДДС : 1290.00
ЦЕНА лв. с ДДС : 1422.00
ЦЕНА лв. с  ДДС: 1548.00
LED MOVING HEAD-MAGIC60 SPOT / LED MOVING HEAD-MAGIC 90 SPOT

LAMP: 60W / 90W WHITE LED
WIRING OPTIONS: 90-240V, 50/60 HZ
POWER CONSUMPTION: 150 VA AT 230 V/50 HZ
PROTOCOL: USITT DMX-512, RDM SUPPORT
CONTROL CHANNELS: 16
DMX CHANNELS: 4 PROTOCOL MODES
DISPLAY: 4-DIGIT LED DISPLAY
PAN/TILT RESOLUTION: 16BIT
COLOR WHEEL: 7 REPLACEABLE COLOR + WHITE + RAINBOW
       GOBO WHEEL: 4 REPLACEABLE ROTATING GOBOS + WHITE + AUTOMATED
       PRISM: 4 PRISM ROTATING IN BOTH DIRECTIONS AT DIFFERENT SPEEDS
       DIMMER/SHUTTER: FULL RANGE DIMMING , VARIABLE STROBE EFFECT ,MOTORIZED FOCUS
ЦЕНА лв. без  ДДС : 1185.00
ЦЕНА лв. без  ДДС : 1290.00
ЦЕНА лв.  с  ДДС : 1422.00
ЦЕНА лв.  с  ДДС:1548.00
LED MOVING HEAD- MAGIC150 SPOT

LAMP: 150W WHITE LED
BEAM ANGLE: 13-24°
POWER CONSUMPTION: 300 VA AT 230 V/50 HZ
PROTOCOL: USITT DMX-512
CONTROL CHANNELS: 13、14、16、17 VERSION
DMX CHANNELS: 4 PROTOCOL MODES PAN/TILT RESOLUTION: 16BIT
MASTER/SLAVE OPERATION STAND-ALONE OPERATION MOVEMENT CONTROL: TRACKING AND VECTOR
COLOR WHEEL 1: 8 COLOR + WHITE + HALF COLOR + RAINBOW
COLOR WHEEL 2: 8 COLOR + WHITE + HALF COLOR + RAINBOW
GOBO WHEEL 1: 7 ROTATING GOBOS + WHITE, SLOT-N-LOCK GOBO, RAINBOW EFFECT
GOBO WHEEL 2: 8 STATIC GOBOS + WHITE, RAINBOW EFFECT, GOBO SHAKE
PRISM: 3-FACE PRISM, IRIS, ZOOM DIMMER/SHUTTER: FULL RANGE DIMMING AND STROBE
MOTORIZED FOCUS 2-100% IRIS CHANGED PAN: 540, 360, 180° TILT: 270, 180, 90
ЦЕНА лв. без  ДДС : 2265.00
ЦЕНА лв. с  ДДС: 2718.00
MOVING HEAD-SHARPY 200 BEAM

POWER CONSUMPTION: 350VA AT 230 V/50 HZ
LAMP: JENBO NSK TITANIUM 5R
PROTOCOL: USITT DMX-512
CONTROL CHANNELS: 12/17
DMX CHANNELS: 4 PROTOCOL MODES
DATA IN/OUT: LOCKING 3-PIN XLR
COLOR WHEEL: 14 REPLACEABLE COLOR + WHITE + SPILT COLOR + RAINBOW
GOBO WHEEL: 17 REPLACEABLE GOBOS + WHITE + AUTOMATED + SHACK
PRISM: 8 FACE PRISM ROTATING IN BOTH DIRECTIONS AT DIFFERENT SPEEDS
DIMMER/SHUTTER: FULL RANGE DIMMING AND VARIABLE STROBEEFFECT,ELETRONIC STROBBING,
FOCUS: MOTORIZED FOCUS 0-3.8° ZOOM FUNCTION
ЦЕНА лв.без ДДС : 1815.00
ЦЕНА лв. с  ДДС: 2178.00
MOVING HEAD-SHARPY 330 BEAM

Voltage: AC110V-240V, 50/60Hz
Lamp: Philips/Jenbo NSK Titanium 15R
Optical Device: three lens group, 0°-5°
Electronic Focus , DMX512 : 20 Channels
Pan scanning: 540 degree (16bit scanning accuracy)
Tilt scanning: 280 degree (16bit scanning accuracy)
Color Wheel: 9 colors with two-way rotation and rainbow effect
Gobo Wheel: 17 gobos + open, with gobos shaking ….
Prism: 8-facet prism with clockwise and anti-clockwise rotation,
Strobe: Double pole strobe maximum reaches 13 times per sec.Dimmer: 0%-100% linear
ЦЕНА лв.без ДДС : 2800.00
ЦЕНА лв. с ДДС: 3360.00
MOVING HEAD-SHARPY 130 BEAM

Power consumption: 300W/AC110V-240V,50-60HZ.
Light source: PHILIPS 2R/ JENBO NSK TITANIUM2R
Color temperature: 6800K±300K , Span life: 2000 hours.
Control Mode: DMX mode/Auto mode/Master-slave mode/sound active
DMX channel: 13 channels
Luminous flux: 180.000lux at 10 meters,
Color: 13 colors+ white
Gobo wheel: 14 static gobos +open; High speed shake effect.
Prism : 8-facet rotation prism
Focus: Optical focus ,Beam angle: 1° to 3.8°
ЦЕНА лв. без ДДС : 1420.00
ЦЕНА лв. с  ДДС: 1704.00
LED MOVING HEAD-MAGIC60 W DOUBLE GOBO SPOT

Power consumption: AC110V-240V, 50Hz/60Hz
Lamp: 60W White LED
Power consumption: 110W ,Beam angel: 14°, Lux: 25000/1m
Channels: 10 or 15 DMX channels , Pan: 540°Tilt: 270°
Color wheel: 7 colors+white+ Rainbow effect
Gobo Wheel 1: 8 Static gobo+open+Rainboweffect
Gobo Wheel 2: 6 gobo+open 5 metal,1 glassinstalledRainbow effect+Gobo shake
Prism:3-facet prism
Shutter: Variable electronic shutter(for strobing)
Focus: Variable motorized focus, Dimmer: Variable electronic dimmer(0-100%)
ЦЕНА лв. без ДДС : 1150.00
ЦЕНА лв. с  ДДС: 1380.00
LED MOVING HEAD-MAGIC5036 BEAM
36 X5W LED moving M5036

POWER CONSUMPTION: 150 VA AT 230 V/50 HZ
LIGHT SOURCE: 36X5W RGBW LED CHIPS (GREE XP-E SERIES LED)
COLOR
: RGBW FOUR COLOR (RED8, GREEN10, BLUE10, WHITE8)
LED LIFE EXPECTANCY: MINIMUM 60,000 HOURS 8° BEAM LENS
RGBW, 8-BIT OR 16-BIT COLOUR MIXING
12 KINDS OF COLOR MARCO EFFECT
HIGH RESOLUTION DIMMER 0–100%
PROTOCOL: USITT DMX-512
CONTROL CHANNELS: 15
DMX CHANNELS: 4 PROTOCOL MODES
DISPLAY: LCD DISPLAY , DATA IN/OUT: LOCKING 3-PIN XLR
ЦЕНА лв. без  ДДС : 810.00
ЦЕНА лв. с  ДДС: 972.00
LED MOVING HEAD-MAGIC8012 BEAM
12X 10W LED moving M8012 Beam

LIGHT SOURCE: 12X10W RGBW LED MULTICHIPS
COLOR: RGBW FOUR COLOR
LED LIFE EXPECTANCY: MINIMUM 60,000 HOURS
PROTOCOL: USITT DMX-512
CONTROL CHANNELS: 15
DMX CHANNELS: 4 PROTOCOL MODES , 12° BEAM LENS
RGBW, 8-BIT OR 16-BIT COLOUR MIXING , 12 KINDS OF COLOR MARCO EFFECT
COLOR CHANGED SPEED CONTROLLED
HIGH RESOLUTION DIMMER 0100%
PAN MOVEMENT RANGE 630° , TILT MOVEMENT RANGE 240°
ЦЕНА лв. без ДДС : 950.00
ЦЕНА лв. с  ДДС: 1140.00
martin scanner pro218

250w discharge lamp 
15 COLOR FILTERS
TWO 4-COLOR FILTERS
17 FIXED GOBOS
3 IRIS GOBOS
SEPARATE MECHANICAL DIMMER AND SHUTTER
FULL RANGE, MICROSTEP-DRIVEN DIMMING
DMX OR STAND-ALONE MODE
ЦЕНА лв. БЕз дДС: 300.00
LED SCANNER 60 W – WITH GOBO ROTATION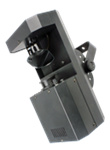 POWER CONSUMPTION: 150 VA AT 230 V/50 HZ
LAMP: 60W WHITE LED
CONTROL: AUTOMATIC AND REMOTE ON/OFF
DICHROIC GLASS REFLECTOR FOR MAXIMISING THE LIGHT EFFICIENCY
QUICK SCAN MIRROR REFLECTED
STANDARD OBJECTIVE: 32°
PROTOCOL: USITT DMX-512 , CONTROL CHANNELS: 8/9
DMX CHANNELS: 4 PROTOCOL MODES
DISPLAY: 4-DIGIT LED DISPLAY
MASTER/SLAVE OPERATION , STAND-ALONE OPERATION ,SOUND ACTIVE
MOVEMENT CONTROL: TRACKING AND VECTOR
DATA IN/OUT: LOCKING 3-PIN XLR
COLOR WHEEL: 9 REPLACEABLE COLOR + WHITE + RAINBOW
GOBO WHEEL: 9 REPLACEABLE ROTATING GOBOS + WHITE + SHAKE + AUTO
10 KINDS OF PRE-PROGRAM WITH ADJUSTED SPEEDS
DIMMER/SHUTTER: FULL RANGE DIMMING AND VARIABLE STROBE EFFECT
MANUAL FOCUS , PAN: 178° ,TILT: 110°
ЦЕНА лв. без  ДДС : 684.00
ЦЕНА лв. с  ДДС: 820.80
2R SCANNER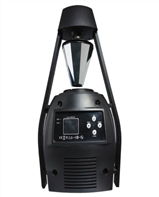 SPEICIFICATION VOLTAGE :110V/240V AC, 50/60HZ
POWER CONSUMPTION:150W
LAMP:PHILLIPS 2R LAMP
LUMEN OUTPUT:20000LM/10METER
COLOR TEMPERATURE:8000K
PRISM:8 PRISM ROTATION
GOBO:GOBO WHEEL WITH 14 GOBOS
COLORS:COLOR WHEEL WITH 13 COLORS,SINGLE ROTATION RAINBOW EFFECT
DMX CHANNEL:10CH
CONTROL:MASTER-SLAVE MODE
DMX MODE:AUTO MODE FOCUS :DOUBLE AUTOMATIC FOCUSING
DIMMER:INDEPENDENT DIMMER CHANNEL, 0-100% LINEAR DIMMER
STROBE:INDEPENDENT STROBE CHANNEL, 1-13TIMES/S, SPEED ADJUSTABLE
LAMP DMX ON/OFF:LAMP DMX ON/OFF, IGNITED BY INVERTER,PROTECT AND LENGTHEN THE LIFETIME OF THE BULB
OTHER FUNCTIONS
FIXTURE AND LAMP USAGE TIME DISPLAY
INPUT SIGNAL ISOLATING PROTECTION
TOTAL POWER: 150W
FUSE: 3A/240V
BODY SIZE: 26*31*49CM "
ЦЕНА лв. без  ДДС : 1350.00
ЦЕНА лв. с  ДДС: 1620.00
8*10W CREE RGBW 4-IN-1 LED BEAM SPIDER MOVING HEAD
WIRING OPTIONS: 110V-240V, 50/60 HZ
POWER CONSUMPTION: 150W
LAMP: CREE RGBW 4 IN 1 (QUAD) LEDS
CONTROL MODE : DMX 512, MASTER-SLAVE AND SOUND ACTIVATED OR STAND ALONE
CONTROL CHANNELS: 6/12CH & 6/36CH
TILT: 150 DEGREE
DATA IN/OUT: LOCKING 3-PIN XLR
POWERCORD : POWERCON IN AND OUT OR IEC
DIMMER/SHUTTER: 0~100% SMOOTH DIMMING AND VARIABLE STROBE EFFECT
STROBE : PRE-SET PROGRAMMERS OPTIONAL, VERSATILE PIXEL BEAM EFFECTS
EFFECT: DELIVERING LONG-THROW COLORFULMULTI-BEAM EFFECTS
NET WEIGHT: 6KG
ЦЕНА лв. без  ДДС : 1020.00
ЦЕНА лв. с  ДДС: 1224.00